An extensive review of Canada's environmental assessment process including hearings with an Expert Panel, an open public commenting period, and a government-led engagement with stakeholders and Indigenous groups.
Note: the following entry is a stub. Please help us complete it. 
Problems and Purpose
In August 2016, the Minister of Environment and Climate Change announceda multi-stage public consultation process on Canada's environmental assessment process. An Expert Panel was established to travelled across Canada to gain a better understanding of citizens' opinions. Following their report, an open public consultation was held followed by stakeholder and Indigenous group consultations.
Background History and Context
Organizing, Supporting, and Funding Entities
Participant Recruitment and Selection
Methods and Tools Used
What Went On: Process, Interaction, and Participation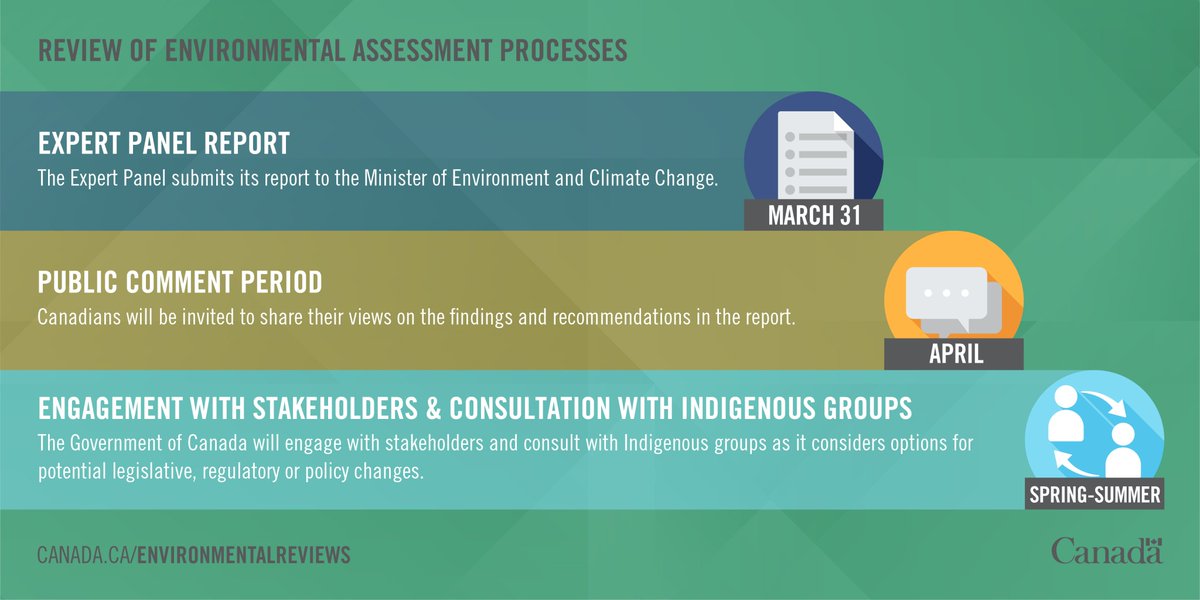 Image: @CEAA_ACEE | Twitter https://goo.gl/rBV7Tm
Image: The Government of Canada, Ministery of Environment and Climate Change https://goo.gl/FYtQfo]
Influence, Outcomes, and Effects
Analysis and Lessons Learned
See Also
Expert Reference Panel
References
Expert panel report: https://www.canada.ca/en/services/environment/conservation/assessments/environmental-reviews/environmental-assessment-processes/building-common-ground.html
Annotated Compendium of Expert Panel's Responses to Participant Recommendations: https://www.canada.ca/en/services/environment/conservation/assessments/environmental-reviews/environmental-assessment-processes/annotated-compendium.html
External Links
Consultation Website: http://eareview-examenee.ca/
Presentations, transcripts, correspondence and submissions to the panel: http://eareview-examenee.ca/what-weve-heard/
Notes
Lead image: The Northern Miner https://goo.gl/c6USgM